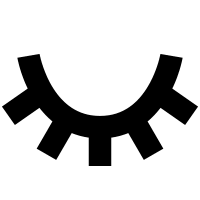 My name is Aneta Baran, and I'm a user experience designer based in Chicago, Illinois.
​
I design for interactions between users and digital interfaces with a focus on blended learning environments and identity. I currently attend DePaul University working towards a M.S. in Human Computer Interaction. I attained a B.S. in User Experience from DePaul University in 2017, and Masters in Human-Computer Interaction from DePaul in 2020. Go Blue Demons! Fulfilling minors in both Graphic Design and Information Technology during my time in school have allowed me to work with both design and development teams and have given me an understanding of both worlds.​
​
Outside of my project work, I can be found looking for new media to consume (whether Japanese anime or classic Hollywood cinema) and exploring different art forms, my current obsessions being watercolor florals and scratch portraits.
USER RESEARCH / UX DESIGN / VISUAL DESIGN
Showcasing the opportunities and resources available to youth within Chicago's communities
User research: interviews, observations, competitive analysis, etc.
Comments and personal notes
Definition: User personas, user stories
Comments and personal notes